I do like the word pinny! and i do love the look of a old style apron. I am having to keep my house nice and tidy , just in a case i get a viewing. Never easy when the house has two teenagers, two cats and a over active labradoodle who like likes nothing more than jumping in rivers and rolling in mud....
So I thought i should be a little more glam in my housework, and that might make it more fun to do (is house work ever fun?).
I have had a little look and here are some that i have found. What do you think? Oh and i had some new fabric arrive which i will show you in my next post. It is Michael Miller and top fab!
I do love a vintage look and i thought this apron (in funkier fabric) is so so cute.
You can get the pattern
here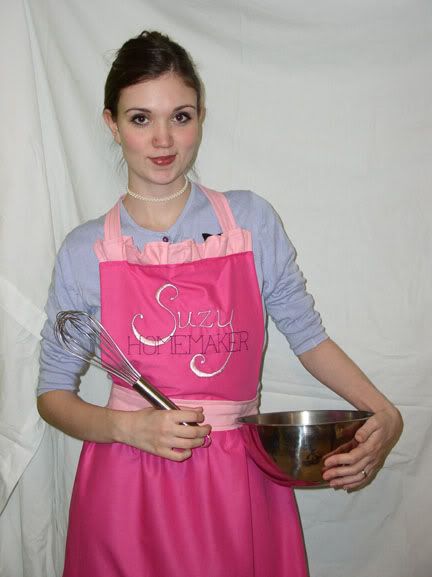 A nice and simple
easy to follow
below
I like these but would add a little trim.
which would make it look more like this ....
Find the pattern
here
For a bit of 1940's chic
this
free pattern is great.
If i couldnt make or can't find the time i found these on Etsy .... have a look and i will attempt to make mine on saturday before or after the house viewing. (fingers crossed!!)